Manual Cinema / No Blue Memories: The Life of Gwendolyn Brooks

Saturday / February 22, 2020 / 7 p.m.
Manual Cinema
No Blue Memories: The Life of Gwendolyn Brooks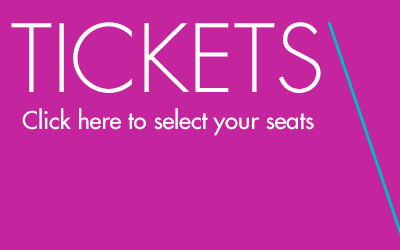 Manual Cinema creates theatrical wonderment using simple technologies: with vintage overhead projectors, paper puppetry, actors, live-feed cameras, multichannel sound, and an onstage musical ensemble, the experience is immersive, cinematic, and magical. No Blue Memories: The Life of Gwendolyn Brooks illustrates the story of a remarkable figure in American literary history, her beloved Chicago, and how she navigated identity, craft, and politics. A poet laureate and the first African American to win the Pulitzer Prize, Gwendolyn Brooks inspired generations of artists and children. Only Manual Cinema could capture this literary legend in such poetic fashion.
This performance is specially scheduled with families in mind and suitable for children 8 and older.
Tickets: $29 adults, $6 youth and students
Members of the campus community, log in with your Lafayette email to reveal your price.
The Albert Seip Memorial Fund Performance
Also join us for:
Gwendolyn Brooks: The Art, Influence, and Literary Legacy of the American Poet
A lunchtime talk by assistant professors of English Megan Fernandes and Randi Gill-Sadler
Tuesday / February 18 / 12:15–1:15 p.m.
Skillman Library, Gendebien Room
Free and open to the public; lunch will be provided

This engagement of Manual Cinema is made possible through the ArtsCONNECT program of Mid Atlantic Arts Foundation with support from the National Endowment for the Arts.