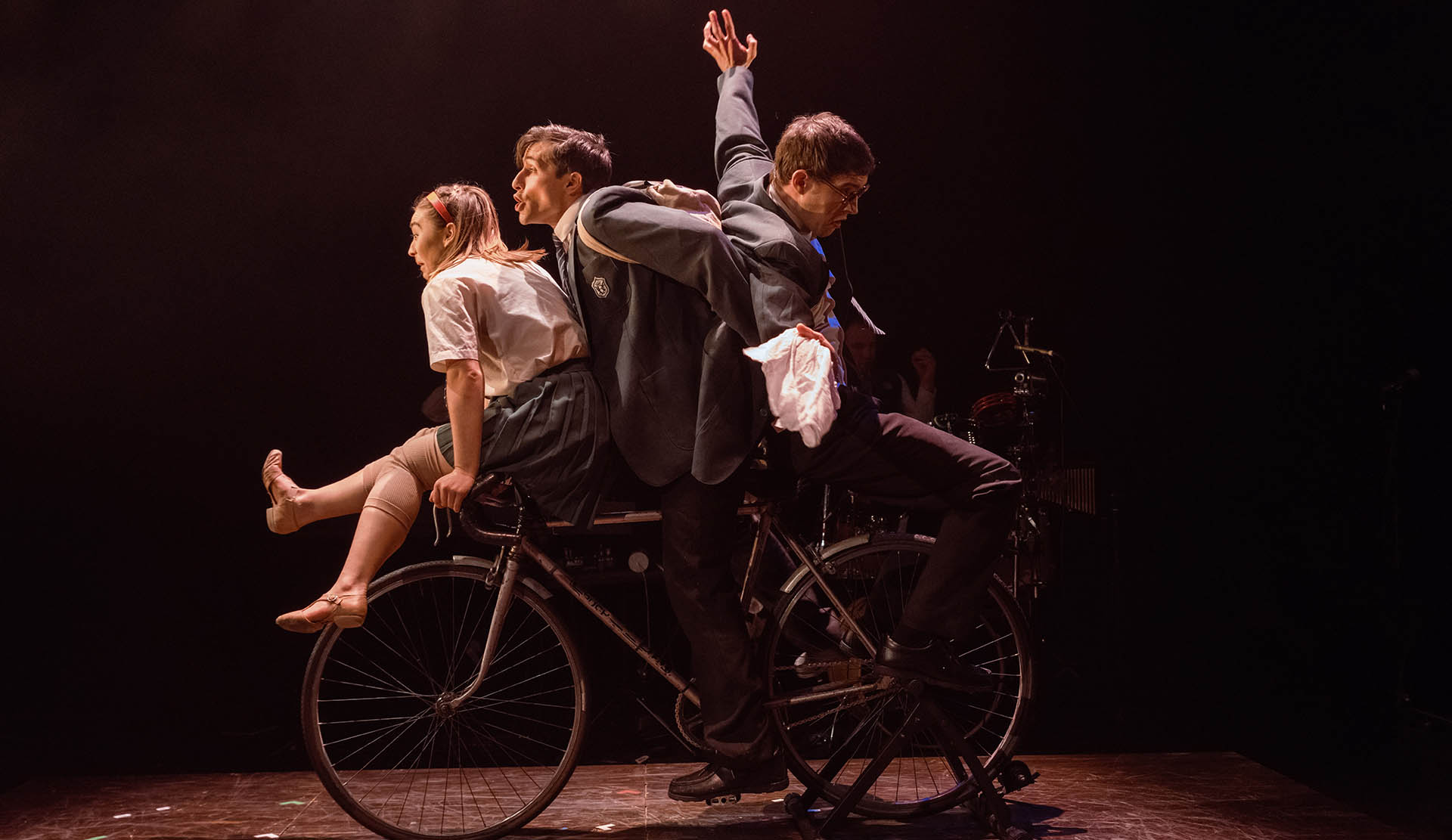 Friday / October 26, 2018 / 8 p.m.
Theatre Re
The Nature of Forgetting

Free brown bag talk, Friday, October 26 at noon in Skillman Library's Gendebien Room: "The Nature of Forgetting: The Psychology and Neuroscience of Memory and Memory Loss" by Elaine Reynolds, Associate Professor, Biology, and Chair, Aging Studies Program, and Jennifer Talarico, Associate Professor and Assistant Department Head, Psychology. Lunch will be provided on a first-come, first-served basis.

A resounding success at the 2017 Edinburgh Festival Fringe, Theatre Re's The Nature of Forgetting is an explosive and moving reflection on what is left when memory fades. Middle-aged Tom struggles in the early stages of dementia. Then, magically, a lifetime of recollection is unlocked by small gestures, objects, and sounds, which his delicate mind eagerly grasps. Performed by a small cast almost entirely without dialogue, the journey unfolds through powerful, exquisitely wrought movement, capturing the fragility of life and the endurance of the human spirit. "Breathtaking and bold…a must see" (Broadway World).
Tickets: $27 (just $6 for students with ID)
The Class of '73 Performance

This engagement of Theatre Re is made possible through the ArtsCONNECT program of Mid Atlantic Arts Foundation with support from the National Endowment for the Arts.