Lafayette College Theater Department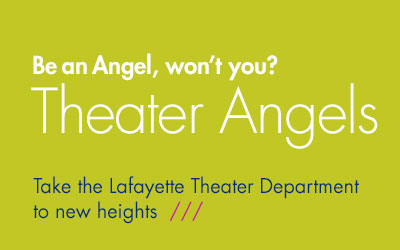 The Theater Department continues to push the boundaries of the theater experience, providing audiences with new perspectives on their world and their place in it.
Lafayette's dedicated theater faculty and adventurous students collaborate across disciplines with New York theater professionals to guarantee audiences the very best in cutting-edge theater.
The Theater Department stages most of its productions in Weiss Theater within Buck Hall on the downtown Arts Campus, with an occasional main stage show here at the Williams Center. Visit the Lafayette Arts website to see what the college thespians are up to and to order tickets to their performances.