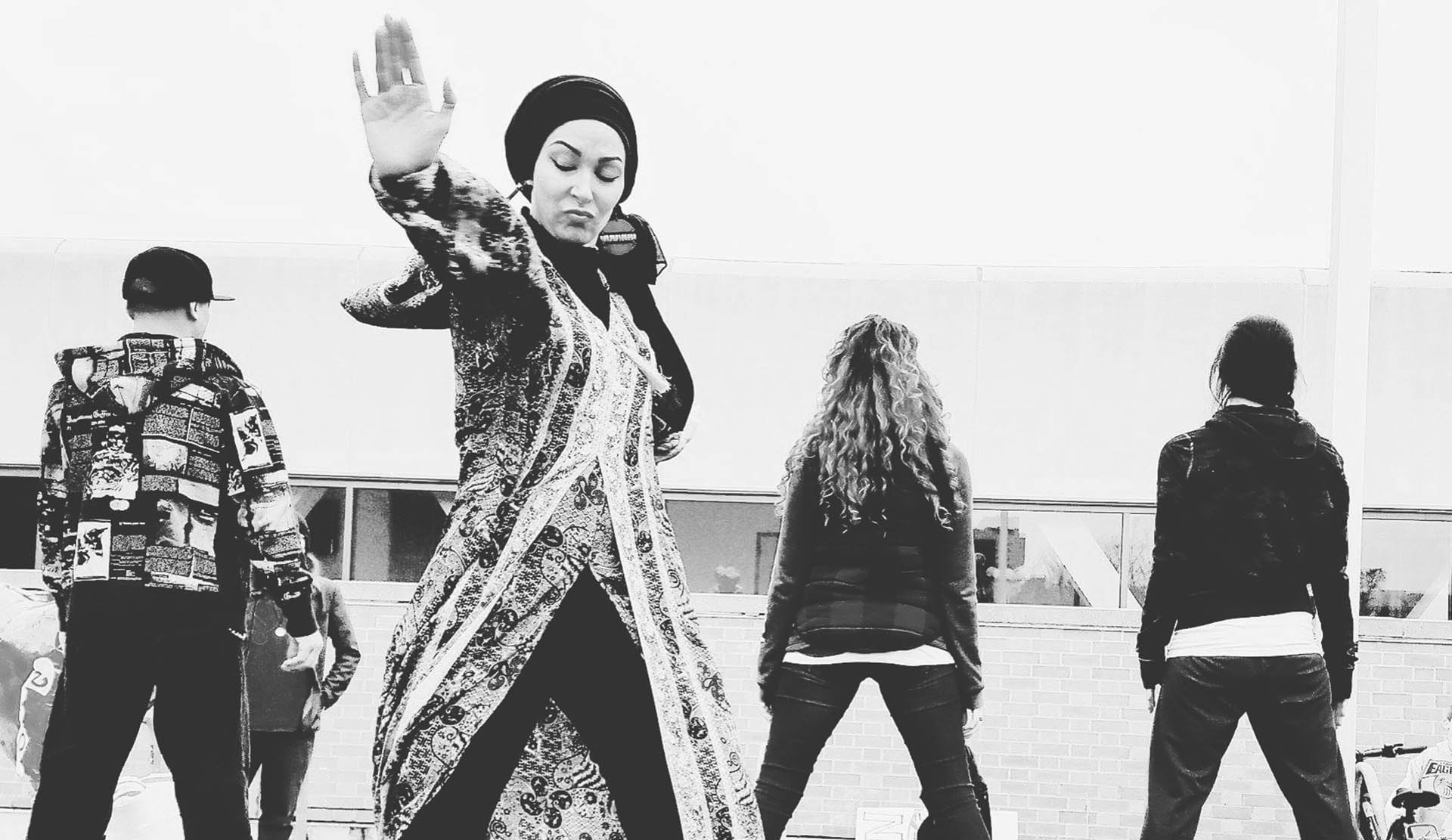 Thursday / September 27, 2018 / 8 p.m.
Amirah Sackett
Love Embraces All and other works
Free brown bag talk by Amirah Sackett Wednesday, September 26 at noon in Skillman Library's Gendebien Room. Lunch will be provided on a first-come, first-served basis.

Amirah Sackett wants to reframe the dominant narrative about Muslim women in this country, and she's doing it through dance. Founder of the collective We're Muslim, Don't Panic, she believes in hip-hop culture's ability to give voice to those often unheard. Through the poetry of the 13th-century Sufi mystic Rumi, interpreted by Aja Black (The Reminders), and with original sound design by Chicago DJ Nevin Hersch, Sackett's new solo work explores the barriers we create within ourselves and the walls that others build around us. A heartfelt appeal to always choose love.
Program: Love Embraces All (2018), music by Nevin Hersch, poetry of Rumi interpreted by Aja Black, choreography by Amirah Sackett. Additional works to be announced.
Tickets: $25 (just $6 for students with ID)
The Williams Center for the Arts' Dance Series is underwritten, in part, by the Dexter F. and Dorothy H. Baker Foundation.