Sunday / April 18, 2021 / 7 p.m.
Great Art on Screen
Water Lilies of Monet: The Magic of Water and Light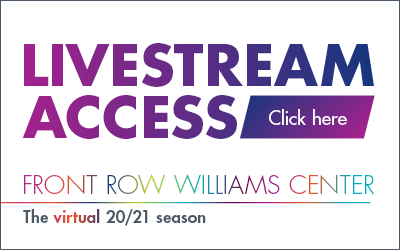 Obsessed with capturing light and water, Claude Monet revolutionized modern art at the turn of the 20th century with his timeless artworks. Voyage through the masterpieces and passions of the founder of Impressionism in this spellbinding documentary, an in-depth, exclusive tour led by Monet scholars of the museums that house the largest collections of the prolific artist's lilies paintings. This illuminating survey includes the Musée Marmottan Monet, the Orsay Museum, and the world-famous panels at the Musée de L'Orangerie, concluding with Monet's own house and gardens at Giverny, the site where his fascination for water lilies was born.
Presented in partnership with Lafayette Art Galleries.
Sliding scale livestream access: $5–$25 per household, register here
Lafayette students, log in with your Lafayette email to register.
Questions about how a virtual screening works? Read this.
Great art is on your screen, wherever you are, as part of our 20/21 virtual season. Join us for the premiere at 7 p.m. on April 18, or watch at your convenience anytime up to 9 p.m. on April 19.
Image above: Claude Monet, Le Bassin aux nymphéas, harmonie rose (detail), 1900.